Ontario confirms its support to Place des Arts
May 10, 2017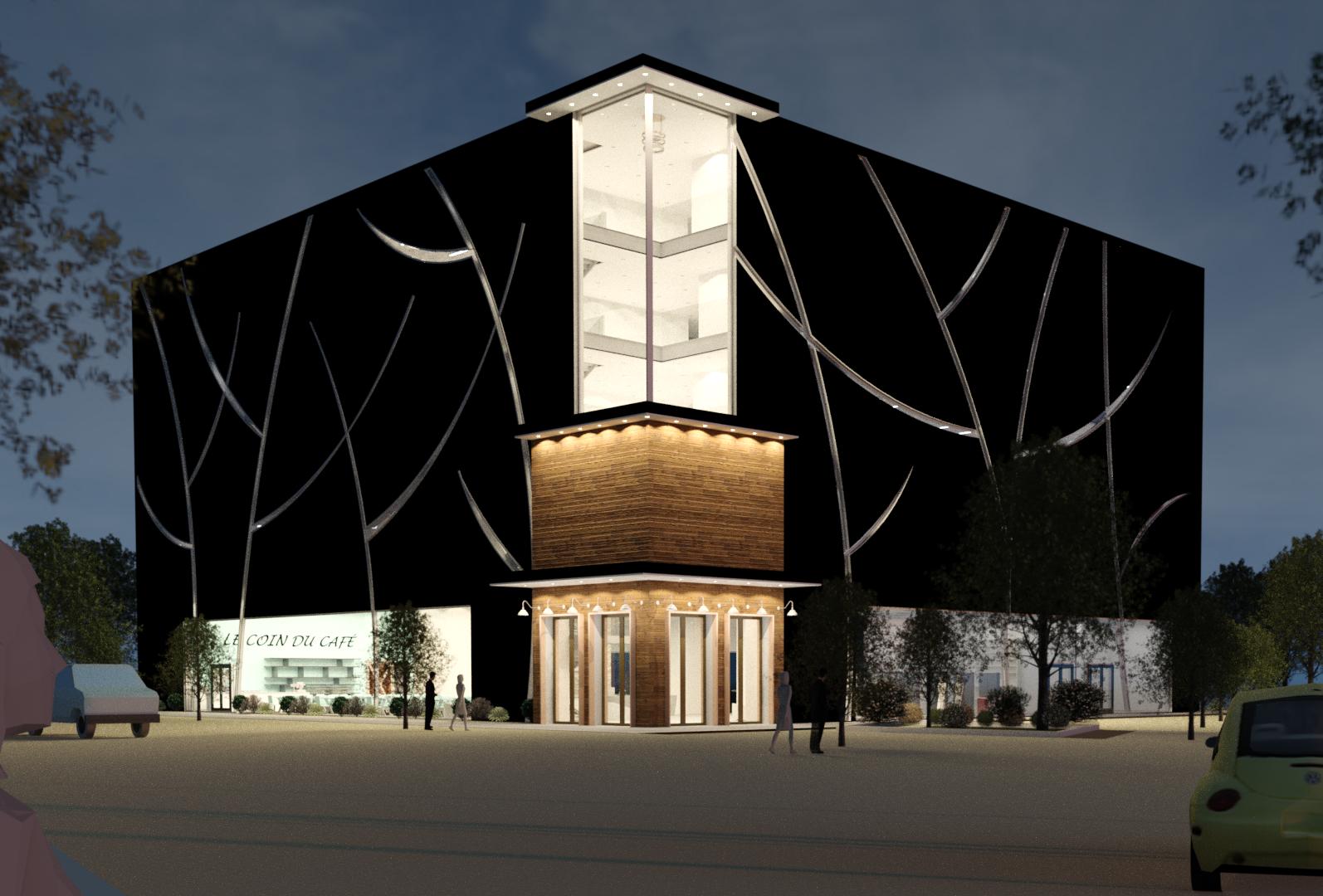 (Sudbury, May 10th 2017) The Ministry of Tourism, Culture and Sport will invest $3.25 M in the Place des Arts capital project. This contribution was included in the recent Ontario 2017 Budget, made public last April 27th, surprising the seven founding members who did not expect to see their capital project highlighted in the budget.
"With this contribution, more than 30 % of the required funding is now confirmed. This is an extremely encouraging development!" indicated the Chair of the Board, Stéphane Gauthier. "I wish to thank our MPP and Minister of Energy, the Honourable Glenn Thibeault for championing the project and getting the support of his cabinet colleagues for this important initiative".
The Centre will offer several production and presentation facilities, such as three stages for the living arts, a contemporary art gallery, a Youth Studio, artists' studios and workshops. With the new not-for-profit corporation of Place des Arts and the seven founding members, eight cultural organizations will inherit permanent facilities for their staff, while many external users will also be welcomed with all services and facilities offered in both official languages.
"This is a fantastic project and I am thrilled to have our government support it", declared Glenn Thibeault. "With a partnership between the Federal and Provincial governments, the City of Sudbury, and the community as a whole, Place des Arts is receiving funding to maintain excellence in arts and francophone culture. I can't wait to see this project come to fruition".
Recognizing the importance of sustainable local communities for Ontarians, the Government of Ontario will be investing in "community hubs" all across Ontario in the next few years, enabling clusters of agencies & NFP to unite under common roofs, increasing accessibility of services and increased synergies amongst services and programs.
"I am delighted that the Ministry of Tourism, Culture and Sport is providing Place des Arts with $3.25 million in funding for this new cultural hub. The Place des Arts provides a visionary and inspiring model for cultural collaboration and partnership and, once established, it will be the beating heart of the arts community in Sudbury. This is exactly the kind of project our government is proud to support, and I'm looking forward to seeing what comes next", added the Honourable Eleanor McMahon, Minister for Tourism, Culture & Sport.
Greater Sudbury's Place des Arts is the first such multidisciplinary arts centre in Northern Ontario. An occupancy analysis produced in 2015, part of the project's feasibility study, asked 14 local arts, culture & heritage organizations (including the seven founding members) to input their annual programming in a 12 month calendar. It showed that the centre could host up to 850 activities a year, leading to some 50,000 entries in the centre per year.
"The next big decision will come in June, when the NOHFC is scheduled to make a decision about allocating $5 M to the capital project, following our application submitted last January" added Gauthier. It will then be up to the federal government to confirm their support for the project.
Drawing from Kelly Giguère, student in Architecture Techniques at Collège Boréal (2016).