Are you presenting, producing or holding a cultural, corporate, institutional, social or private event? Place des Arts offers you the possibility of renting all of its facilities throughout the year.
Photo : Tom Arban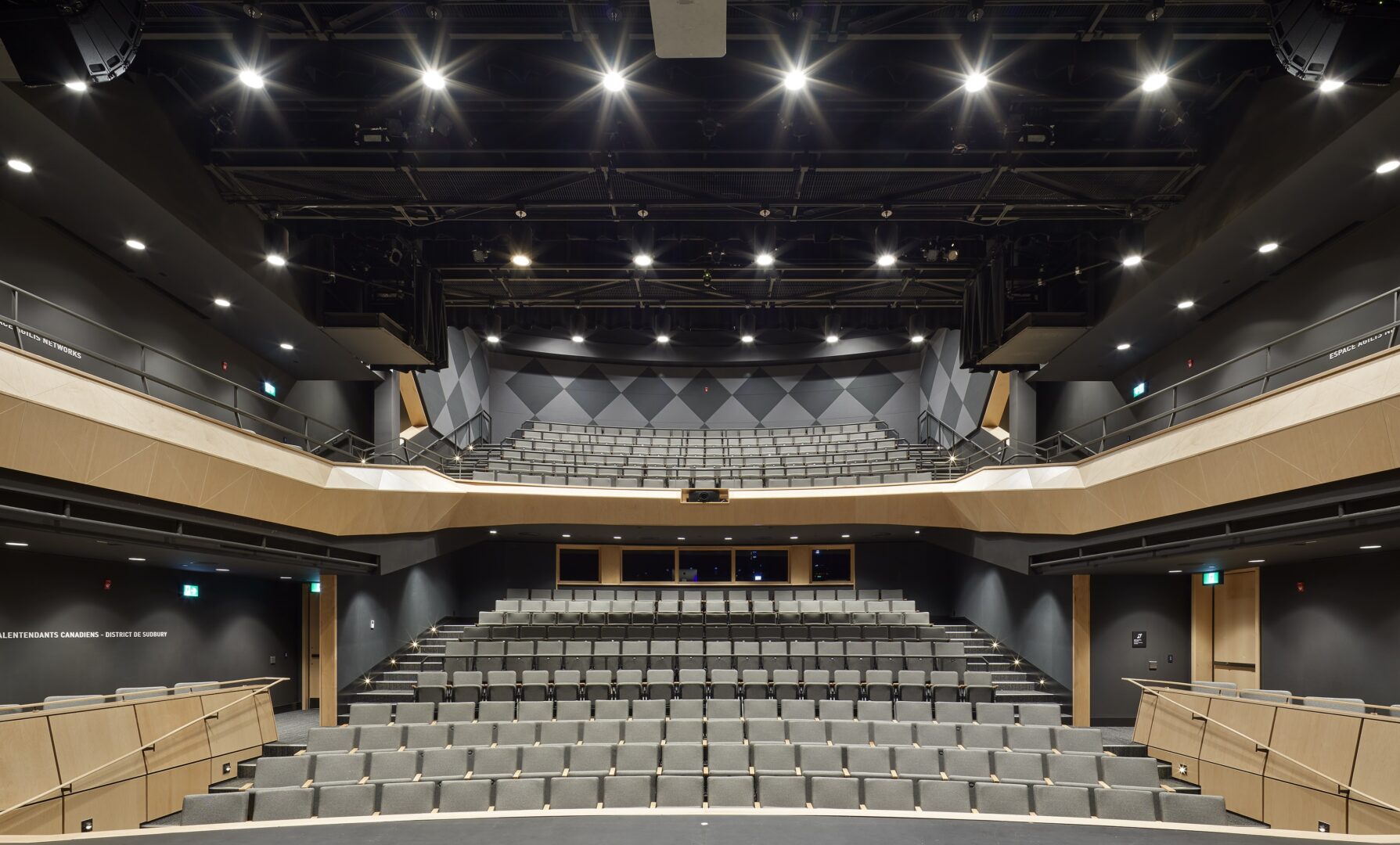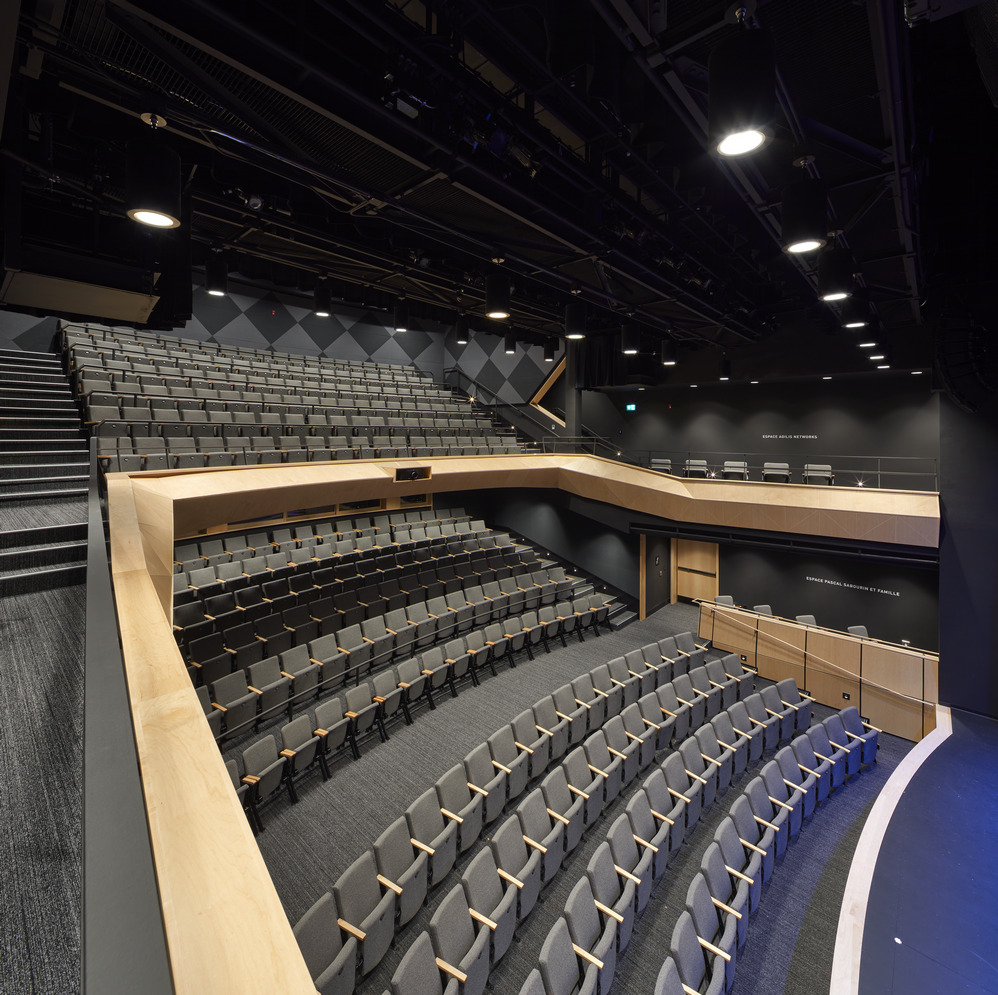 Grande Salle
A 299-seat performance hall with specialized equipment and related production spaces (stage management, dressing rooms, technical storage, loading dock), La Grande Salle hosts a wide variety of events and audiences: music concerts, theatre, dance and comedy shows, literary events, conferences and more.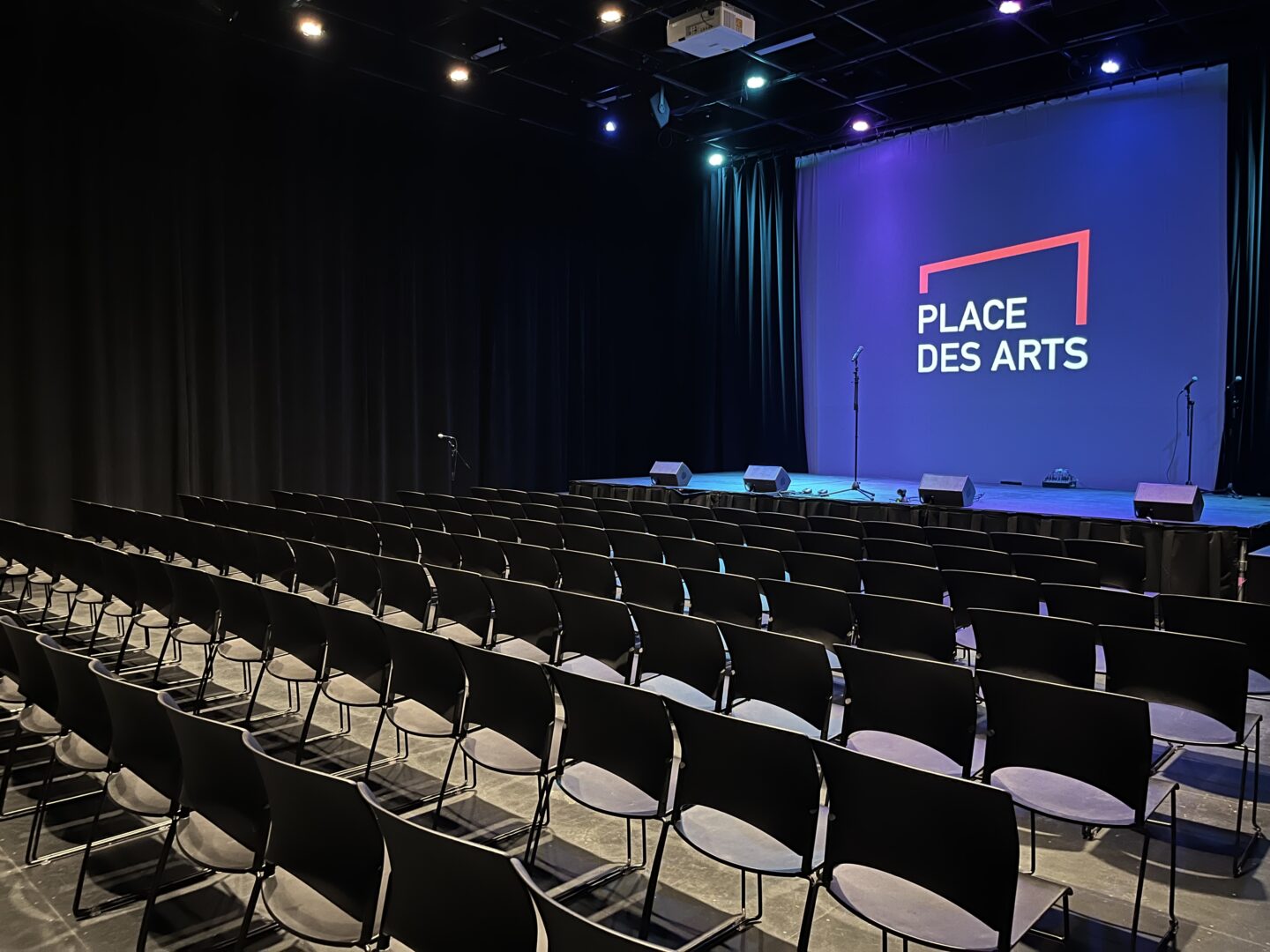 Studio Desjardins
Both a rehearsal and performance space, this versatile space can accommodate many types of events and disciplines. Le Studio Desjardins can be quickly transformed and allows for specific arrangements for each performance.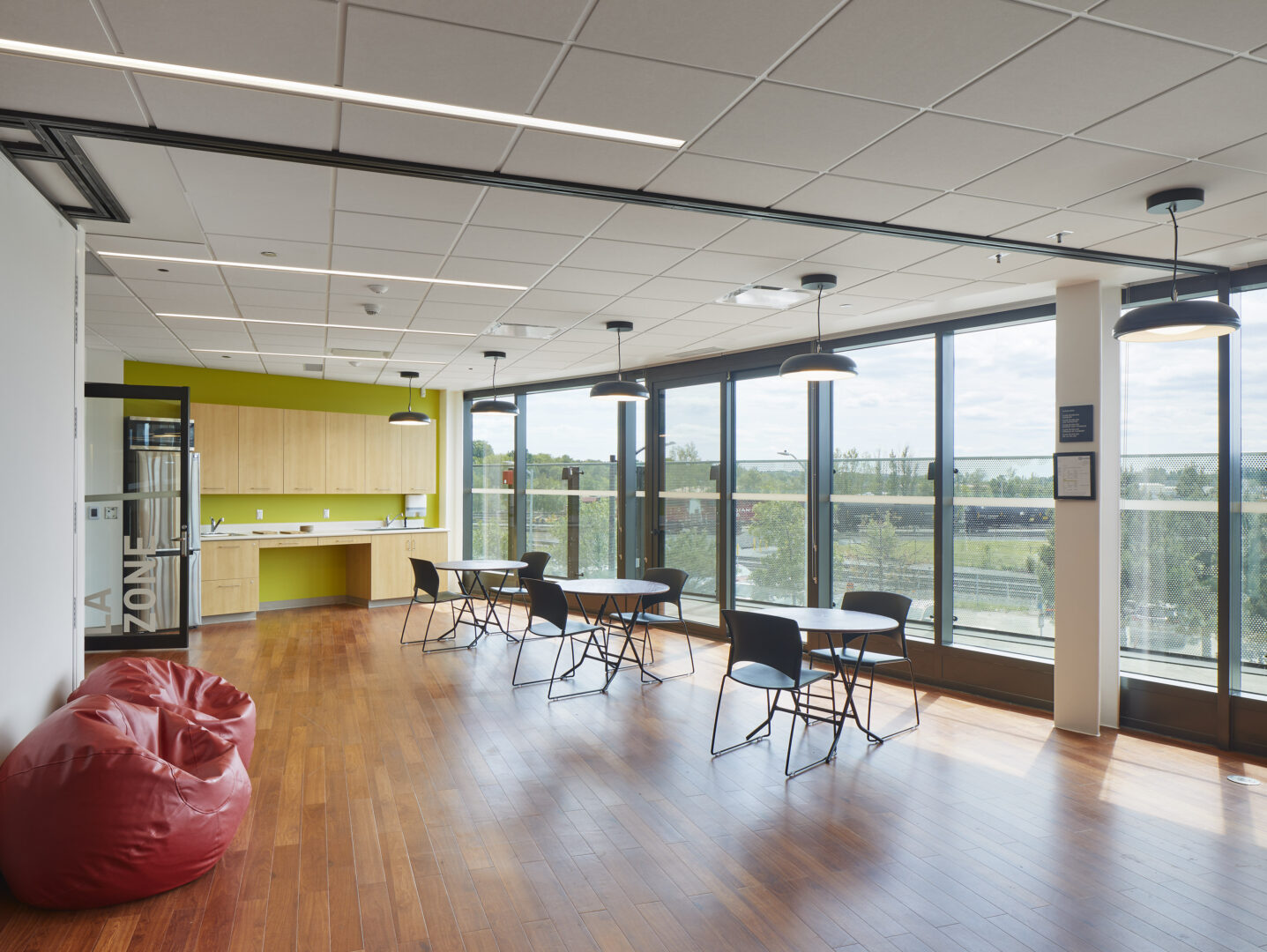 Zone
This space is best suited for small group meetings and conferences, cocktail parties or wine and cheese evenings. Zone can accommodate up to 50 people.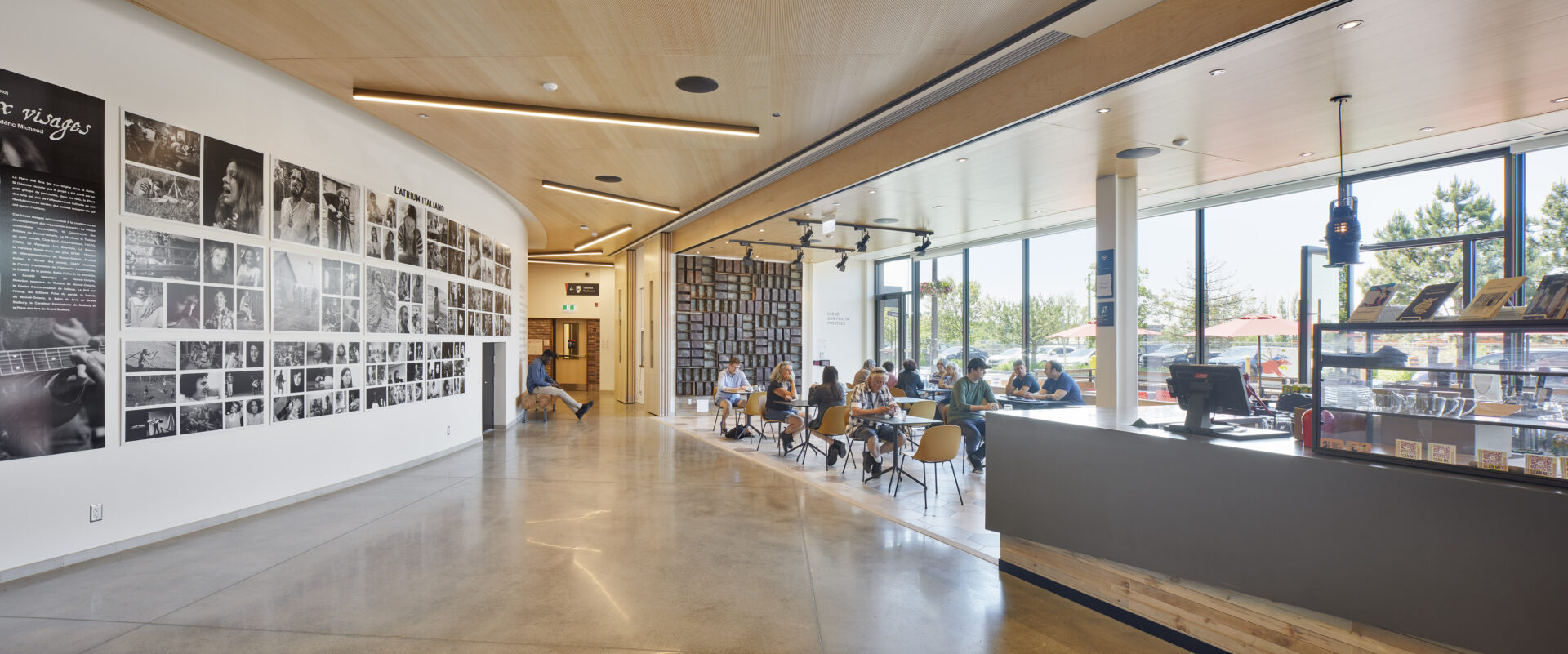 Bistro
A small, cozy space, the Bistro can host small private musical parties while enjoying the best food. It can accommodate up to 40 people.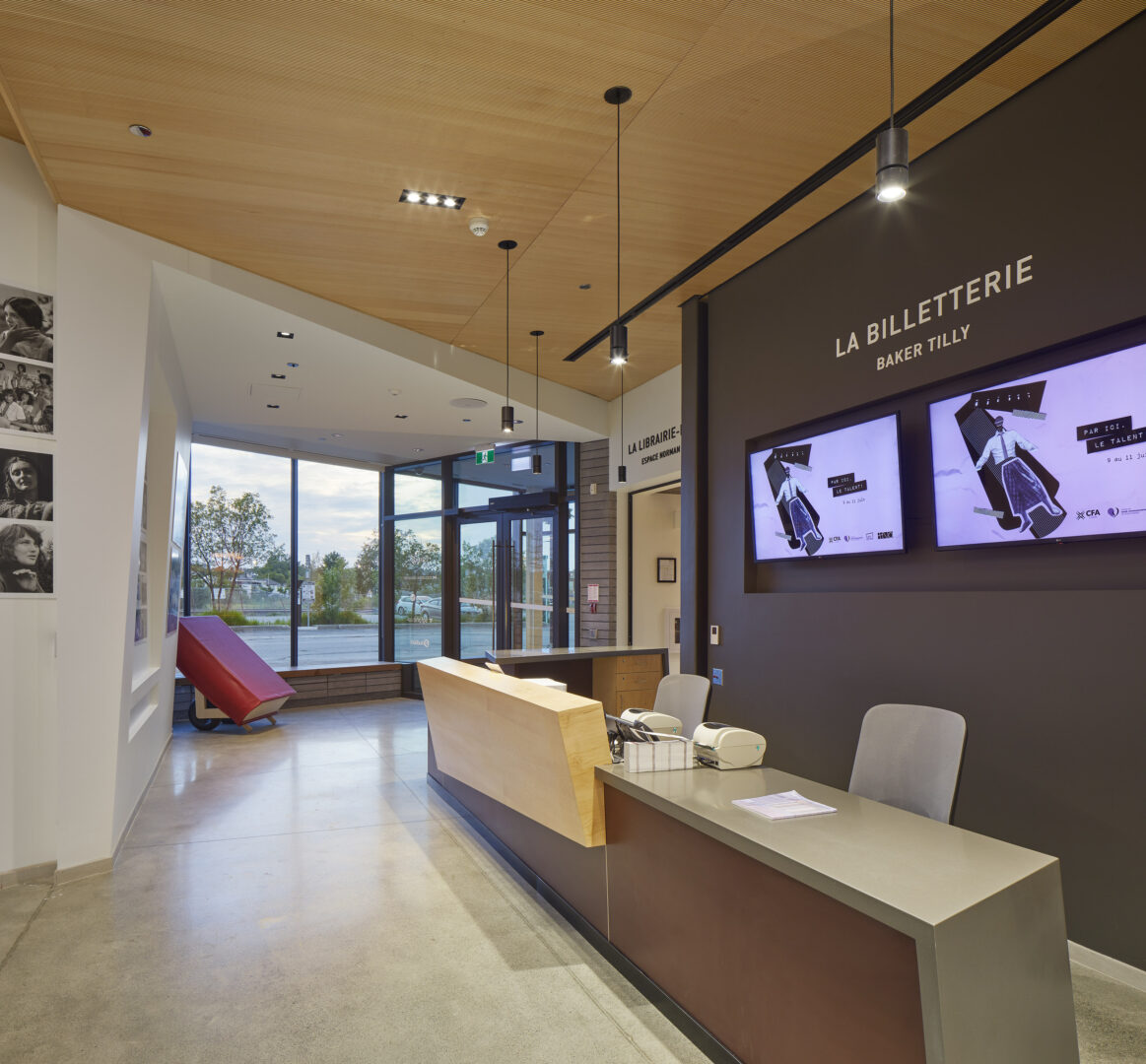 Box Offices Services
From the stage crew to the reception staff and the box office, it's a whole team that works diligently to ensure your event is a success.
For more information
For more information, availability and pricing, get in touch with us.
Andrea Solski
asolski@maplacedesarts.ca