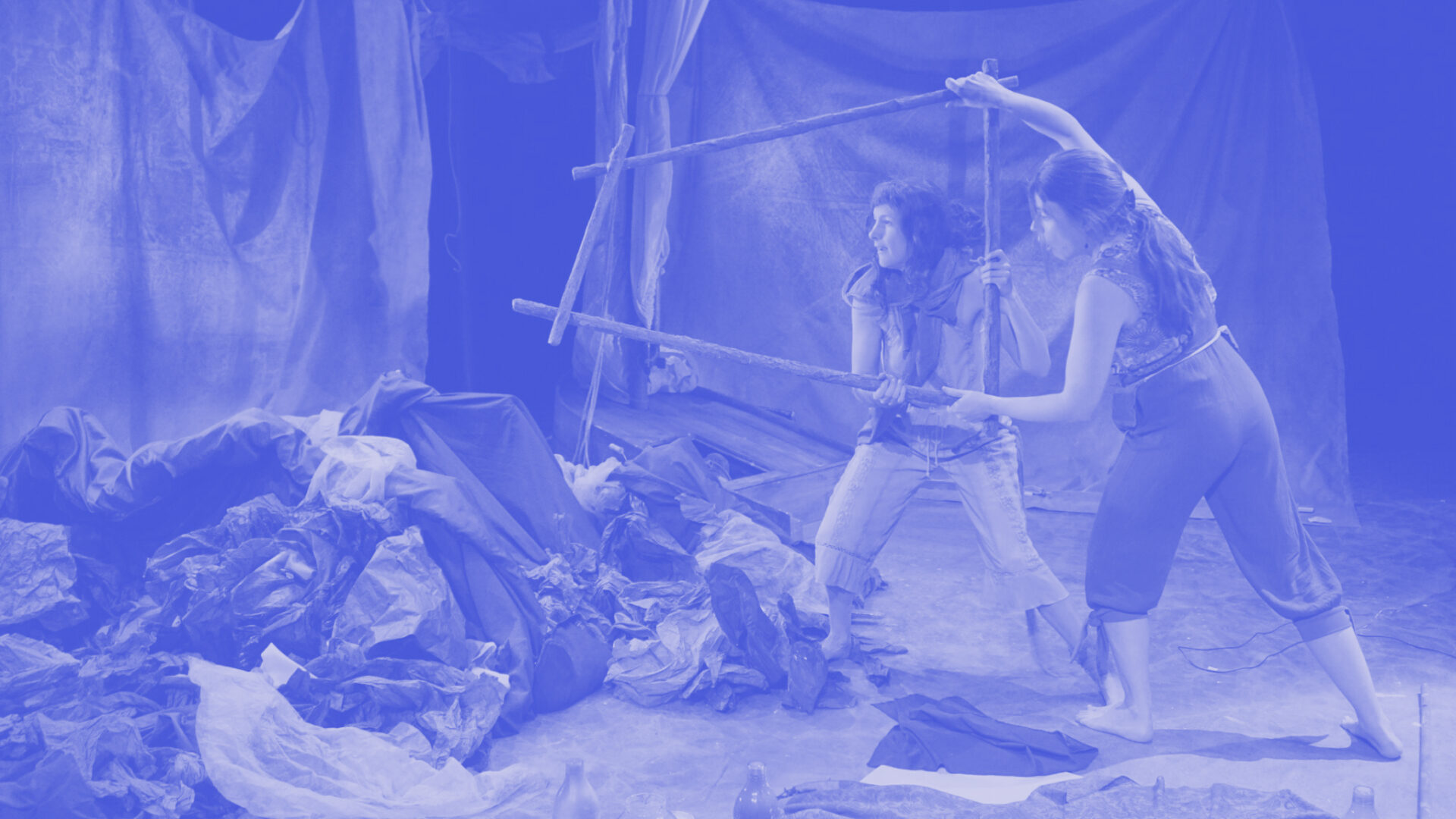 November 26th, 2022 from 10:30 am until 11:15 am
La Grande Salle
Bringing the visual arts to the stage, this visual poem, bordering on performance, is a small ode to JOY! Yes, joy! That elusive feeling that makes the heart quiver and the body unwind. Joy, with its little sundress, its cheekiness, its bare feet, and the charm of its skin gilded by the sea breeze!
In an island universe where the air tastes of salt and freedom, two oceanic women unfold a veritable art gallery over the course of a sea journey. Punctuated by movement, nuggets of poetry and a repertoire of revisited sea shanties, their large frescoes, painted in real-time, evoke the sea: its movements, its breathing, its storms, and its lulls, like a gentle yet fierce allegory of inner landscapes.
This multidisciplinary show is an ode to joy with live painting, dance, and sea shanties.