Club Richelieu Sudbury donates $50,000 to Place des Arts
March 27, 2018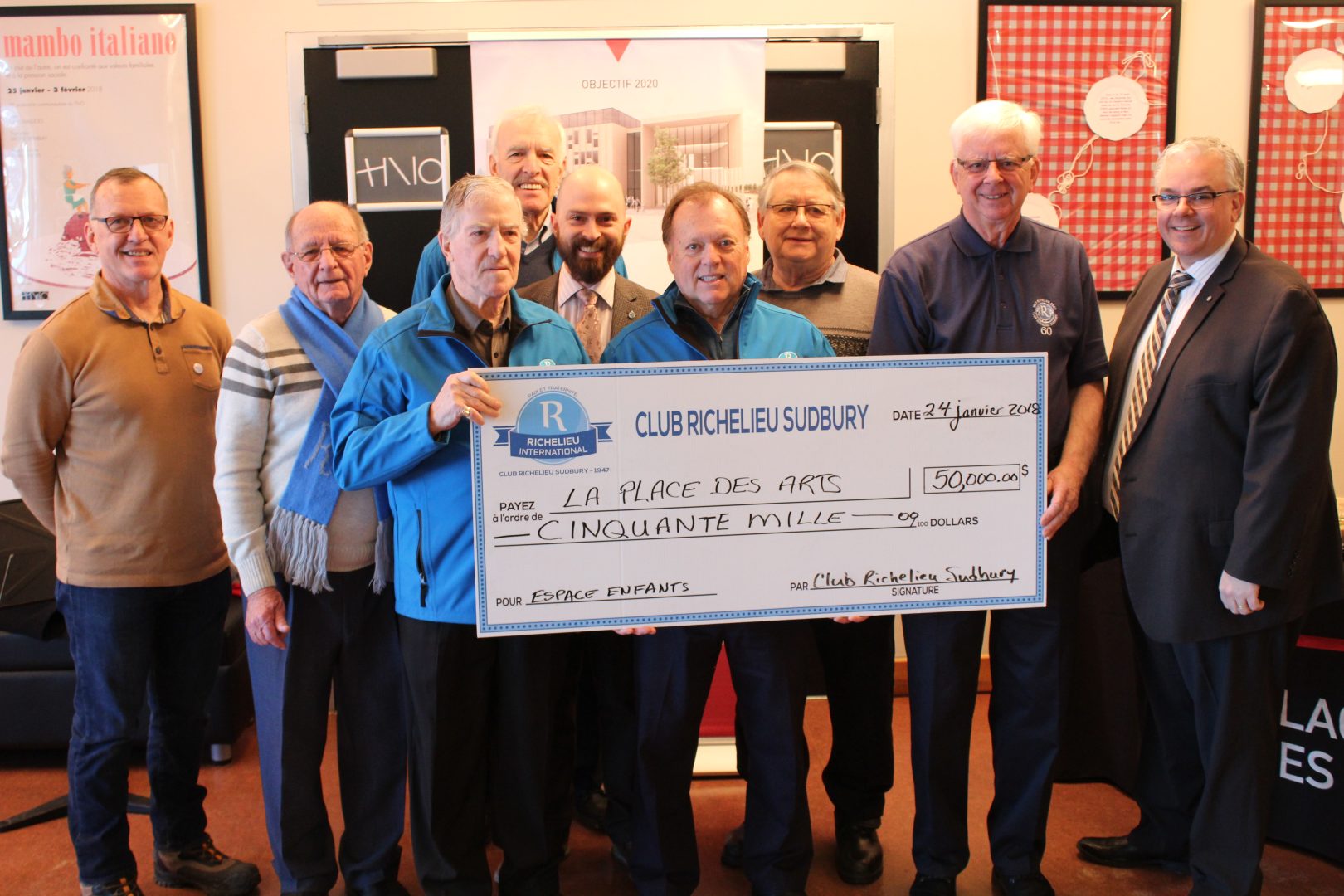 In connection with the capital fundraising campaign for Place des Arts du Grand Sudbury, Share Our Sense of Place, Club Richelieu Sudbury is supporting the project with a donation of $50,000 to Place des Arts.
For Don Bourré, chair of the Club Richelieu, Place des Arts dovetails perfectly with the Club's mission. "Under our mandate, we give priority to concrete Francophone projects that target youth: the vision of the Place des Arts as a multidisciplinary arts and culture centre of excellence is fully consistent with our raison d'être. So it's important for Club Richelieu Sudbury to get behind this wonderful local initiative that will have significant benefits for youth, culture and our community."
Daniel Gingras, co-chair of the Place des Arts fundraising campaign, thanked Club Richelieu Sudbury for its generous support and leadership. "This donation fits in with the Club's history of supporting Francophone youth. Place des Arts expects to reach 6,000 young people with its arts and culture programming in its specially designed facilities for the creative development of youth. That is certainly what this donation is all about. The other members of the campaign cabinet join me in thanking Club Richelieu Sudbury for its support."
With this contribution by Club Richelieu Sudbury, the total value of the major donations announced in the Share Our Sense of Place fundraising campaign has now reached $300,000 in three weeks. Further donation announcements will follow in the coming months as they are confirmed with the donors.