Construction of La Place des Arts to begin October 23
October 15, 2018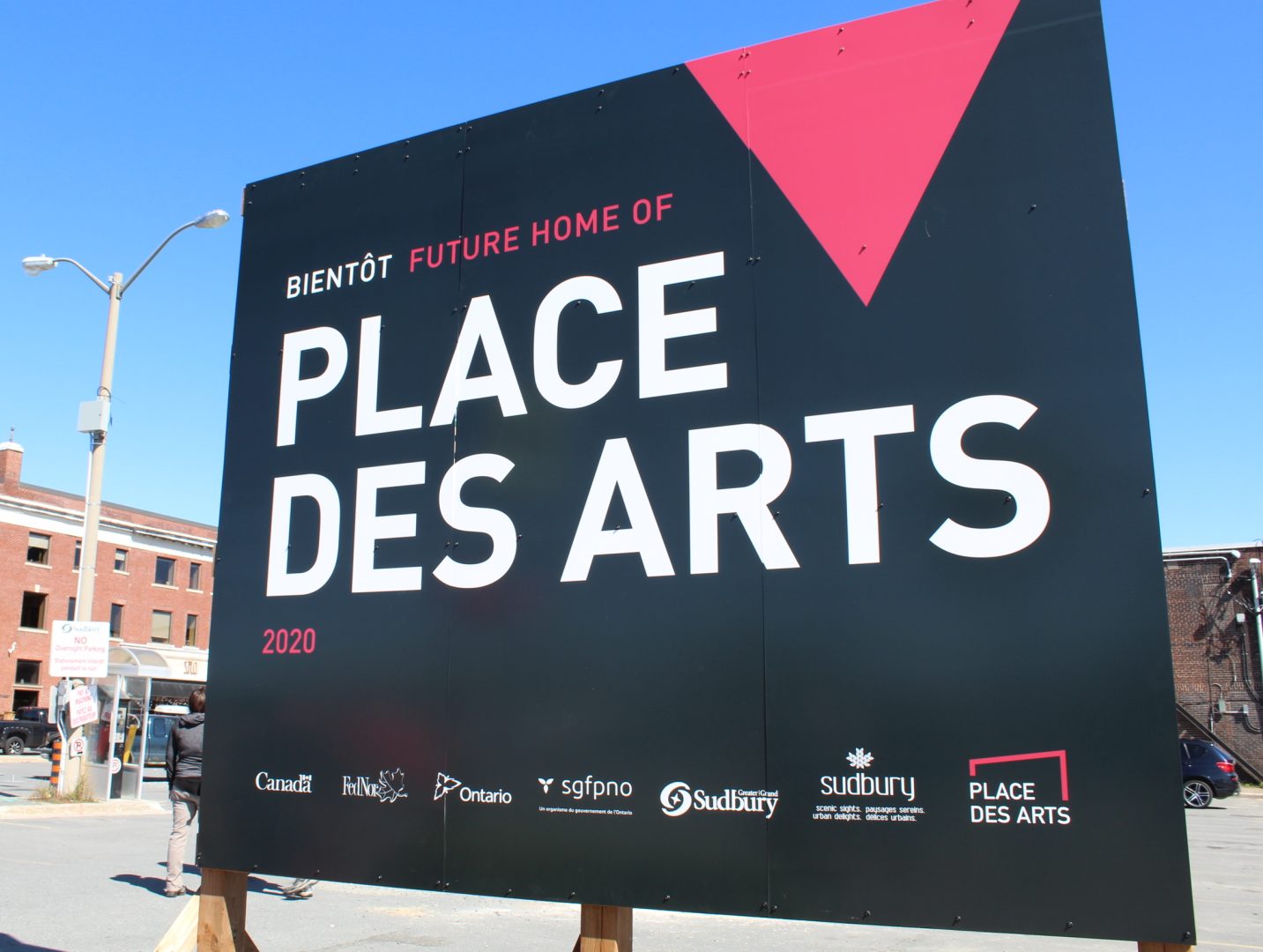 The Place des Arts received its building permit from the City of Greater Sudbury today. This means that construction activity on the site can now begin.
"Since the end of the summer, our architects and the entire Place des Arts team have been working closely with the City of Sudbury's Building Services Division to obtain our building permit. It was a race against the clock to get work started on the site before soil freeze-up. So, this is an excellent news for us," explained Stéphane Gauthier, president of the Place des Arts.
Following a public call for tenders, the local firm Bélanger Construction was selected to lead the first phase of construction. The contractor will have access to the site on October 23 and work will get underway on that date. The parking lot located between Larch and Elgin Streets and Medina Lane will become a permanent construction site as of October 23.
"The City is working to inform users of the parking lot that it will be closed in a week from now. Our team got a head start during the summer with an information campaign for downtown store and business owners. Nearby businesses have all had the opportunity to learn more about the project's schedule and the nature of the work that was imminent. Now, the next step is shovels in the ground," concluded Mr. Gauthier.
The first phase of the work will be to prepare the ground for construction. This will require excavating contaminated soil and backfilling with reinforced and engineered soils. The second phase will be the actual construction of the building, beginning as soon as possible in early spring and continuing in 2020.
Place des Arts is a $30 million project. It will be Northern Ontario's first multidisciplinary arts and culture centre. It will be home to eight cultural organizations and is expected to host 850 events in its first year and generate 50,000 admissions. The estimated economic effects of construction are $18.7 million, with the creation of 180 jobs.
Place des Arts is supported by funding providers such as Canadian Heritage, FedNor, the Northern Ontario Heritage Fund Corporation, the Ministry of Tourism, Culture and Sport, and the City of Greater Sudbury.