Lise Beaudry to create public art work at Place des Arts
January 22, 2018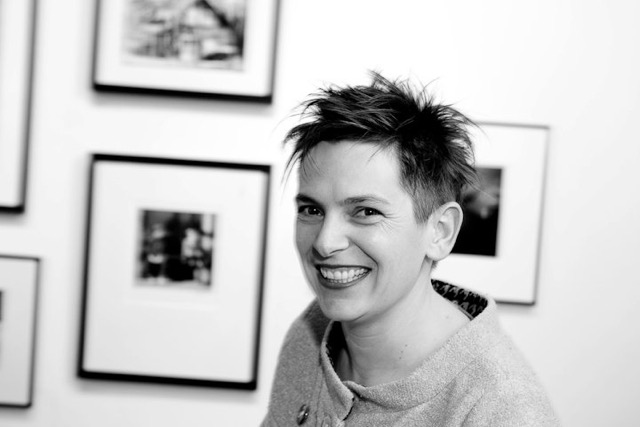 The Place des Arts du Grand Sudbury is proud to announce the jury's choice for the design of its public artwork. The seven members of the Place des Arts jury decided on Lise Beaudry, a Franco-Ontarian visual artist from Earlton, among 10 artists who submitted portfolios following a public request for proposals.
Lise Beaudry said, "As a Franco-Ontarian artist, my identity has a considerable influence on my artistic work and on my interest in Franco-Ontarian arts and culture. I have always been attracted by Sudbury's lively and welcoming arts community. Place des Arts is a project, an organization, and an institution that exhibits the energy so typical of this admirable community. Franco-Ontarian arts and culture are dynamic precisely because of the contributions made by every founding member of Place des Arts. I am honoured and extremely eager to begin work on an installation that will pay permanent tribute to their efforts and contributions."
Beaudry, an artist and photographer with more than 20 years of experience in the visual arts, will design a public artwork to be placed on display within the Place des Arts structure. Among other things, her work will include a sculptural installation made of thousands of stacked photographs. This pictorial pillar will evoke the history and background of the founding organizations, and create the impression that they are physically supporting the building itself.
Danielle Tremblay of Galerie du Nouvel-Ontario, who chaired the selection committee, pointed out, "The installation will be about the deep roots of the artistic community, and will build its very history into the structure of the Place des Arts building. Because it poetically recounts the history of the arts community — with the bands of photographs accurately depicting the many major and minor events that shaped our future — her installation struck us as the one that was most appropriate for incarnating what and who we are."
Lise Beaudry's artistic approach treats photography as a platform for experimentation. Her photographs are very sparing in terms of details. She uses photography as a tool for fragmentation, decoupage, reframing, and transformation.
The artist will begin her public art project by consulting each of the Place des Arts founding members. Tests of the installation are scheduled for the fall of 2019, and it will be unveiled at the official opening of Place des Arts in 2020.
The Place des Arts project
Place des Arts will permanently house eight cultural organizations, and bring together several cultural and artistic production and presentation facilities, including a contemporary art gallery, a youth studio, an early childhood arts centre, a bistro, and studios. It will also host some 850 activities in its very first year and attract 50,000 visitors annually. Place des Arts will make Greater Sudbury home of the first multidisciplinary artistic and cultural centre in Northern Ontario.
About Lise Beaudry
Lise Beaudry, a native of Earlton, has exhibited her work in 15 cities, at various artist-run centres and public galleries in Canada and abroad, in both solo and group exhibitions. After graduating from La Cité collégiale, she earned a bachelor's degree in photography from Concordia University and a Master's degree in visual arts from York University. She has been awarded some 20 prizes and grants and teaches visual arts to students and future artists.