The founding members are invested in Place des Arts du Grand Sudbury
May 9, 2018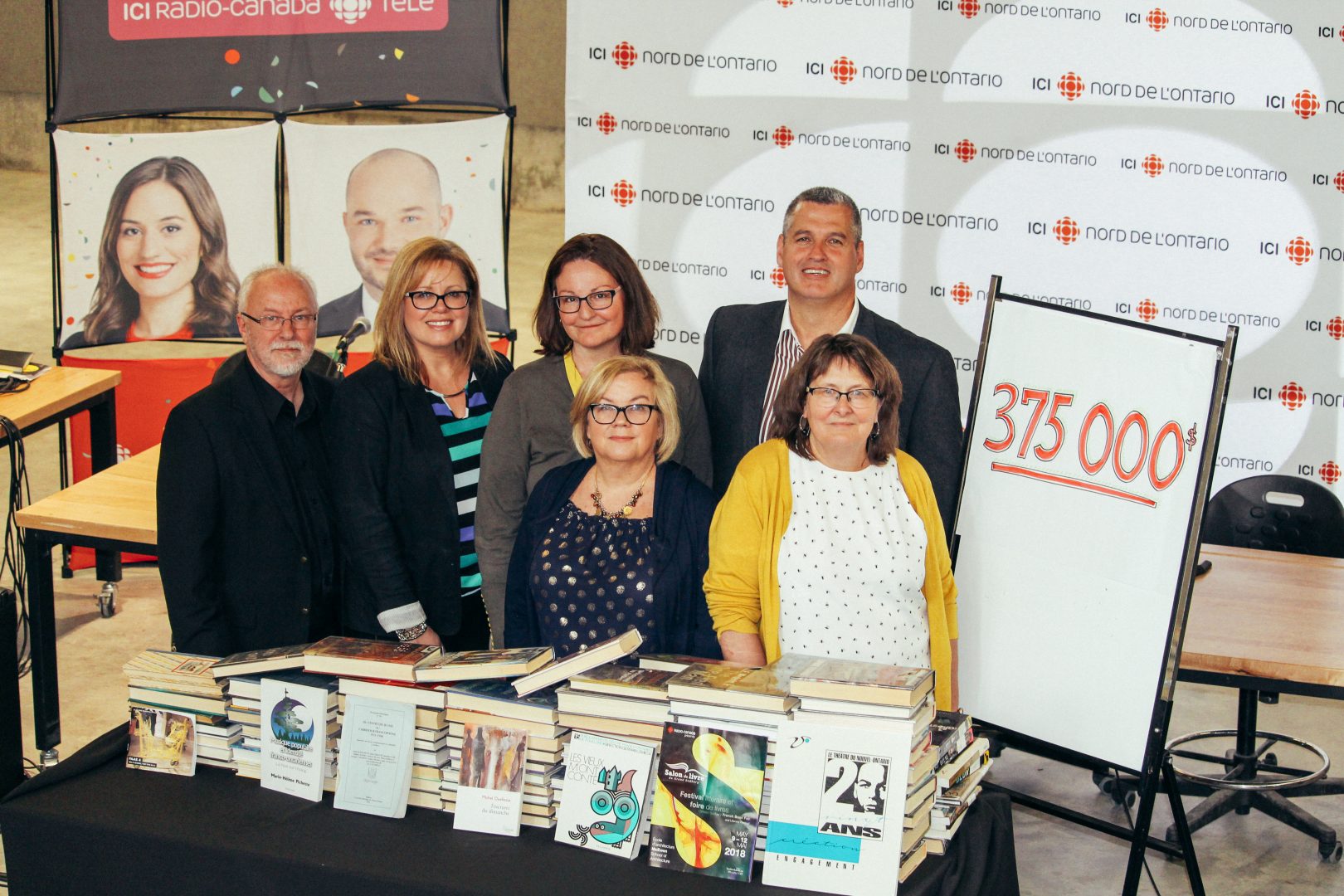 Place des Arts du Grand Sudbury revealed today, at the opening of the eighth edition of the Salon du livre du Grand Sudbury, the donation made by its seven founding members and their employees. Thanks to the generosity of the board of directors and staff of the seven founding members, Place des Arts raised a total of $375,000.
"Our members and their employees are invested in Place des Arts. We are well above our initial goal of raising $325,000 from the seven organizations that originated the project. It is a great symbol of confidence and a deep commitment to Place des Arts, and certainly an inspiring gift," said Diane Leblanc, chair of the membership campaign and chair of Éditions Prise de parole.
About 140 people contributed to this collective donation by the seven organizations that will make Place des Arts their common home in 2020. This major investment by each of the member organizations reflects a common desire to contribute to the capital fundraising campaign's success and see the construction of the new building begin this year at the corner of Larch and Elgin in downtown Sudbury.
So far, this collective donation of $375,000 from the founders of the Place des Arts project is the largest donation since the very first capital fundraising campaign, Share Our Sense of Place, was launched last March. With this contribution by the seven organizations' boards of directors and staff, the total amount of the major donations announced for the fundraising campaign is $925,000 – nearly $1 million in two months.
Quick facts about the Place des Arts Capital Fundraising Campaign
The seven founding members of Place des Arts are the Carrefour francophone de Sudbury (1950), the Centre franco-ontarien de folklore (1960), Théâtre du Nouvel-Ontario (1971), Concerts La Nuit sur l'étang (1973), Éditions Prise de parole (1973), Galerie du Nouvel-Ontario (1995) and the Salon du livre du Grand Sudbury (2004).
With 100% of the public funding confirmed and the $925,000 in announced private donations, the capital fundraising campaign has now reached 90% of its $30 million target since its official launch on March 5, 2018.
The $30 million project is also receiving support from funding providers such as Canadian Heritage, FedNor, the Northern Ontario Heritage Fund Corporation, the Ministry of Tourism, Culture and Sport, and the City of Greater Sudbury.